Reading Time:
4
minutes
With the World Cup semi-finals coming up, I'm sure many of you (even non-avid football lovers) are starting to join the hype. Although most of the matches have passed, it's never too late to start, especially with the most important matches are just round the corner!
With only 4 teams are left in the tournament: France, Belgium, England and Croatia, who do you think will win? And how well do you know your World Cup semi-finalists? Here are some fun facts on each team that you probably didn't know.
Belgium 🇧🇪
History: 13 World Cup appearances so far. This is their second time reaching the World Cup Semi-Finals and they have never appeared in the Final.
Number of goals scored this competition: 14
Number of goals conceded this competition: 5
Top scorer: Romelu Lukaku (4 goals)
Fun fact #1: FIFA's founding fathers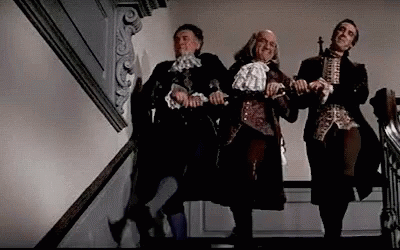 Belgium participated in their first official international match in which they drew 3-3 with France in 1904. Shortly after, Belgium and other 6 European countries founded Fédération Internationale de Football Association in short, FIFA.
Fun Fact #2: The Red Devils
The nickname 'Red Devils' was given to Belgium (who plays in red), by a journalist after they beat Netherlands 5-0 on 29 April 1906. This nickname is shared with Manchester United too!
Fun Fact #3: World Number One
On September 5th 2015, Belgium were ranked number 1 in FIFA world ranking for the first time. The Red Devils then spent 215 days at the top before being knocked off by Argentina in April 2016.
France 🇫🇷
History: 15 World Cup appearances. Have reached the World Cup Semi-Finals six times, lifting the trophy once on home soil in 1998 after beating Brazil.
Number of goals scored this competition: 9
Number of goals conceded this competition: 4
Top scorers: Antoine Griezmann & Kylian Mbappé (3 goals)
Fun Fact #1: French Legend
Everyone remembers Thierry Henry's heroics for France in the past. No one would thought that the French football legend would one day be rooting… AGAINST his own country??! He has been an assistant to the Belgium head coach and the upcoming semi-final clash will see him standing at Belgium's bench wanting France to lose for possibly the first time in his life.
Fun Fact #2: First Ever World Cup Goal
Frenchman Lucien Laurent created history by scoring the first goal in the very first World Cup match in 1930. However, he was adjudged to be the first scorer, only after the settlement of a dispute which vouched for America's Bart McGee to be the first one.
Fun Fact #3: THE Headbutt
The last time France went to the semi-finals was in 2006. They eventually got to the final and the famous Zinedine Zidane made the infamous headbutt on Italy's Marco Materazzi which earned him a red card. That was his last game for his country too.
Croatia 🇭🇷
History: 5 World Cup appearances. This is their second time reaching the semi-finals since 1998.
Number of goals scored this competition: 10
Number of goals conceded this competition: 4
Top scorer: Luka Modrić (2 goals)
Fun Fact #1: Stand Tall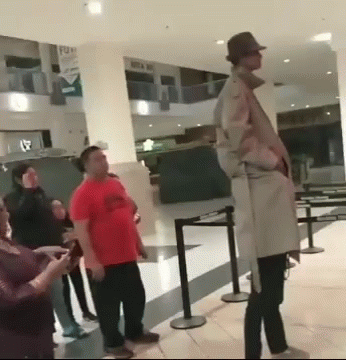 Croatia has the tallest player in the tournament, Lovre Kalinić, standing at 2.01m.
Fun Fact #2: Top 125
Davor Suker was the only Croatian to feature in Pele's list of the 125 greatest players of all time – selected back in 2004 to mark FIFA's 100th anniversary.
Fun Fact #3: World's Smallest Town
Not related to football, but did you know that Croatia is home to the world's smallest town according to the Guinness World Book of Records. Hum, known as the 'Sleepy Town' has what is estimated to be a population of between 17 and 23 inhabitants!
England 🏴󠁧󠁢󠁥󠁮󠁧󠁿
History: 15 World Cup appearances. Won the tournament on home soil once in 1966. The last time they have reached the semi finals was 1990.
Number of goals scored this competition: 11
Number of goals conceded this competition: 4
Top scorer: Harry Kane (6 goals)
Fun Fact #1: Domestic-ated
England is the only team in the World Cup to have all their players playing in domestic leagues.
Fun Fact #2: No More Penalties Curse
Penalties have always been a worry for England – the men's side have been knocked out of the World Cups in 1990, 1998 and 2006 on penalties and the European Championships in 1996, 2004 and 2012. Even the England Manager Gareth Southgate famously missed a penalty in the semi-final of the Euros in 1996! Fortunately, they finally broke the curse this summer!
Fun Fact #3: It's A Bet!
Prior to the Sweden-England quarter-final clash, David Beckham and Zlatan Ibrahimović had a bet on who would win the game. If England wins, Zlatan would need wear an England jersey and watch a football game at Wembley together with David. If Sweden wins, David would need to bring Zlatan to IKEA and buy him whatever he needs for his new home in LA. Guess we will be seeing them two in Wembley in the near future.
I don't know about you guys but I'm SUPER hyped up for the remaining 4 matches!! And if you're not sure when they are, here are the upcoming fixtures and timings.
| | | |
| --- | --- | --- |
| Date | Time | Match |
| 11 July 2018 | 0200 Hrs | France vs Belgium |
| 12 July 2018 | 0200 Hrs | Croatia vs England |
| 14 July 2018 | 2200 Hrs | 3rd Place Playoff |
| 15 July 2018 | 2200 Hrs | World Cup Final |
But where should you watch it? If you have not made plans on where to watch these matches, fret not. Check out this article by Moneysmart on where to watch World Cup Matches FOR FREE! Yes that's right, save your money for bets instead! 😬
Still craving more football action after the World Cup?
From 26 to 30 July, International Champions Cup will be right here in Singapore!
You will get to watch these huge European teams LIVE! Most of which took part in the World Cup too.
Here is the schedule!
| | | |
| --- | --- | --- |
| Date | Time | Match |
| 26 July 2018 | 1930 Hrs | Atlético de Madrid vs Arsenal |
| 28 July 2018 | 1930 Hrs | Arsenal vs Paris Saint-Germain |
| 30 July 2018 | 1930 Hrs | Paris Saint-Germain vs Atlético de Madrid |
Venue: National Stadium
Nearest station: Stadium MRT station (CC6)
Admission: $28 onwards
You can visit their website for more information!
Sick of the World Cup Craze? Check out GSS!
Apart from football season, it is Singapore's favourite shopping season (a.k.a The Great Singapore Sale)! With all the discounts on the web, we can't help but love shopping online this GSS! Check out our previous article on why we think shopping online is better than shopping in-store.
---
Have you heard of RateX? Download our browser extension to save 10% every time you shop from Amazon, Taobao and Hotels.com! Here's how we work.
Sign up for the RateX newsletter to hear about the latest deals on Amazon, Taobao, Sephora, and other merchants!
---
Also published on Medium.